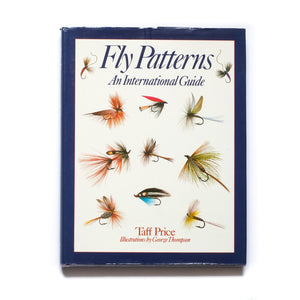 The world of the artificial fly is a colourful and absorbing aspect of the gentle art  of fly-fishing. The creation, with simple materials such as a pinch of fur and a feather or two, of an artifact that can outwit nature by fooling a trout or a salmon, holds a fascination for many fishermen.
Over 400 patterns, each illustrated in colour, from all parts of the world from Iceland to Australia, are given here. The selection balances well-known, popular patterns with those that are less familiar but equally effective in the right conditions; and classic, traditional patterns with new ones that use the latest modern materials.
Patterns are given for seat trout flies, including the Teal Blue and Silver, Secret Weapon, and from Scandinavia the Black Shank and Krogsgaard 1 and 2. To tempty the mighty salmon there are hair-wing patterns sich as the Skiri Fly from Iceland, Butterfly from the USA, Monro's Killer from the UK and, of course, the Jock Scott and many more.